An illustrated book, compiled by Patricia Jorna was published in 1994 to mark the 150th anniversary of the present Parish Church of St Anne.
The title is Ellerker – 150years of Church and Village, published by Highgate Publications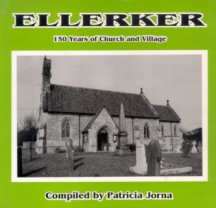 (Beverley) Limited, ISBN 0 948929 87 1
The book describes in some detail:
    The Domesday Book and Ellerker
    The 1766 Enclosure Award
    The 1844 Tithe Award
    The Ellerker family
    St Anne's Church
    Village School (now closed)
    Playing Fields
    Water and electricity supply
    The Allotments
    Parish Council
    The Women's Institute and Yorkshire Countrywomen
etc.
The libraries in Beverley and South Cave have copies of this book for loan and for reference.
Mrs Patricia Jorna wrote a book St Anne's of Ellerker (1999), ISBN 1 902645 0 49, also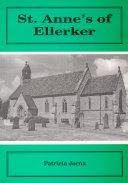 available in libraries.
Copies of the 1766 Ellerker Enclosure Award and a map of the allotments are available for reference in the East Riding Archives at The Treasure House in Beverley. A transcript of the Enclosure Award is available  as a PDF file… but please note that it has not been verified by comparison with the original document.
A copy of the 1844 Tithe Award for Brantingham Parish (which at that time included Ellerker) is available for reference at the Borthwick Institute for Archives which is situated on the York University campus.