The next meeting of the Parish Council is at 7.30pm on Thursday, 6th April – all residents are very welcome to attend the meeting in the Village Hall.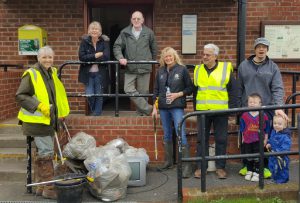 At the recent litter-pick-weekends more than 60 bags of rubbish were collected
So a massive THANK YOU !! to all who took part.