To all Ellerker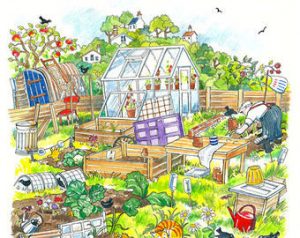 Residents
There are currently 3 Allotment plots available for residents. If anyone in your household is interested in renting one of these plots please contact the Parish Clerk by no later than 31/7/2017.
If no interest is shown The Parish Council intends to sow the un-let land as a wild flower meadow, until such time as the allotments are required.
Please be aware that you will be required to enter into a tenancy agreement with the Parish Council that contains cultivation requirements.
Contact details:
Alan Barker Clerk Ellerker Parish Council
16 Chantreys Drive
Elloughton Brough
East Yorkshire HU15 1LH
E-MAIL ADDRESS